West Texas Symposium of History Saturday, March 25, 2023
9:00 AM - 2:00 PM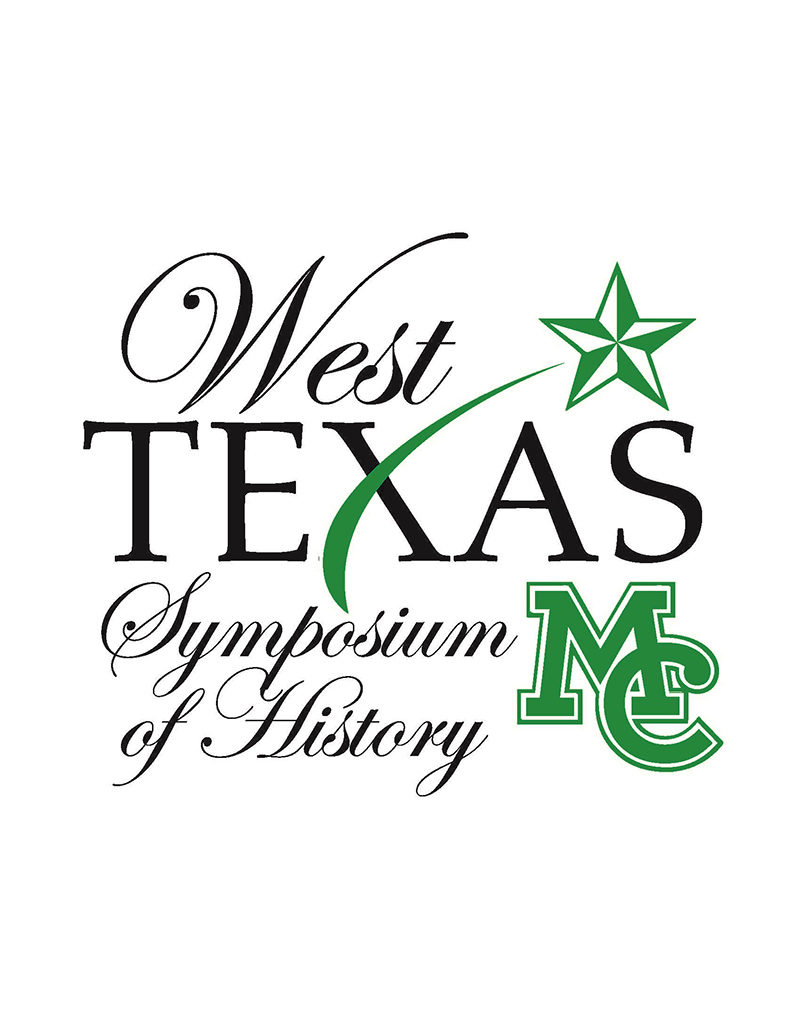 The MC History department invites all to this FREE event that covers subjects in a historical perspective and showcases community college and lower division branches of Texas colleges and universities.  Presentations include traditional history, literature, archaeology, philosophy, political science, art and the teaching of these areas.
"We are excited about the agenda for this year's symposium, as the topics are diverse and cover aspects of history that may not be familiar to many," said MC Henry Chair of History Dr. David Hopkins, who also serves as event coordinator. "
The symposium is free and includes complimentary light breakfast, lunch and a copy of the West Texas Journal of History. 
Presentation schedule
8:30-9:00 am - Symposium Registration and Complimentary Light Breakfast
9:00-9:05 am - Opening Remarks by Dr. David P. Hopkins, Jr., Midland College Dean of Social/Behavioral Sciences & Business and Henry Professor of History
9:05-9:45 am - Historic Hotels of West Texas, presented by Rebecca Bell, Executive Director, Midland College Foundation
9:45-10:30 am - Lawn Atlas Missile Silo in Abilene Texas, presented by Carlos Torres, Concho-A&M Engineering Academy at Midland College student
10:30-11:15 am - The Decline of Rural Healthcare in Texas, presented by Itzel Cantu, Early College High School @ Midland College student
11:15-12:40 - Complimentary Lunch and Midland College Honors Project Poster Presentations and Awards
12:40-1:25 - Permian Baseball:  Midland's Rise within the Hierarchy of America's Game, presented by Dr. Brian M. Ingrassia, West Texas A&M University
1:25-2:10 pm - The University Lands:  Land and Higher Education in Texas, presented by Dr. Todd Houck, Department Chair and Professor of History, Midland College
2:10-2:15 pm - Closing Remarks by Dr. David P. Hopkins, Jr.
Symposium participants will be able to ask questions and participate in discussion following each presentation.
The symposium and accompanying West Texas Journal of History are made possible through a generous endowment by Paula and Jim Henry. 
History & Government Honors Student Poster Presentations

Each year, the West Texas Symposium of History invites honors students in both history and government at Midland College to participate in poster presentations. These posters are an opportunity for MC students to showcase their research skills and pursue their academic interests as they gain a deeper understanding of various political and historical topics. In addition to the physical projects that these students create, they must have a conversational knowledge about their topic, discussing it with MC professors, students, and community members.
This year's prizes are as follows:
1st place - $500.00
2nd place - $250.00
3rd place - $100.00
Honorable Mention - $50.00
Location

Marie Hall Building Lecture Hall (Room 101)
3600 N. Garfield
Midland TX



Contact

Dr. David Hopkins
(432) 685-6805
dhopkins@midland.edu

MAP
Apply to MC Now
Thank you for choosing Midland College! If you are here to collect a few credits, take courses to transfer, or here to start a new career, we welcome you.